I couldn't decide which Vera Lane Studio card to share this week so you get two!! First up is my Queen Bee card with the pretty little girl from last week's New Day release:
She looks like a Little Miss Bossy Pants, but is so cute that I forgive her! Here she is telling those mischievous bees to bee-have (sorry!!)
My background is a gelli print and I used a Sizzix die cut for the honeycomb. Cut from greyboard and embossed with a couple of coats of black embossing powder.
I added some gold foil to a grungeboard crown and perched it on her head, then stamped my sentiment onto a die cut label edged with black ink.
My second card has some old favourite images. The Gardener and one of the Snail's Pace crew:
This clean and simple design makes good use of the white space, and I kept the colour scheme bright and simple using pinks and lime. A white gel pen adds lightness to the design and the characters are grounded on one of Vera's Borders.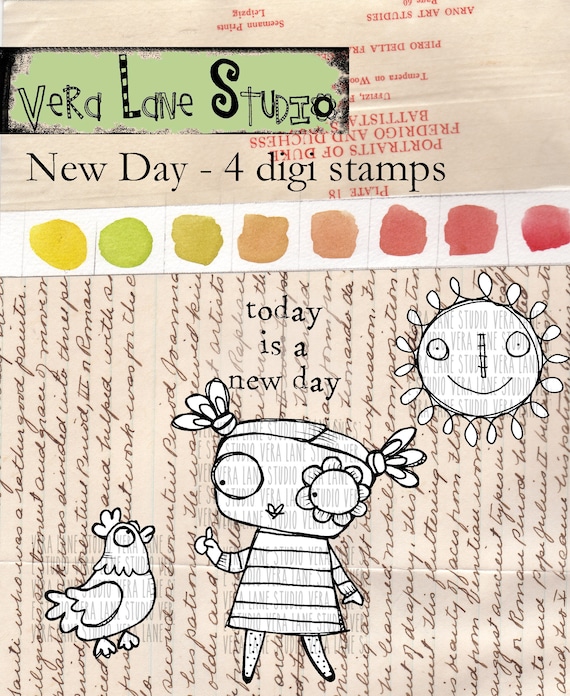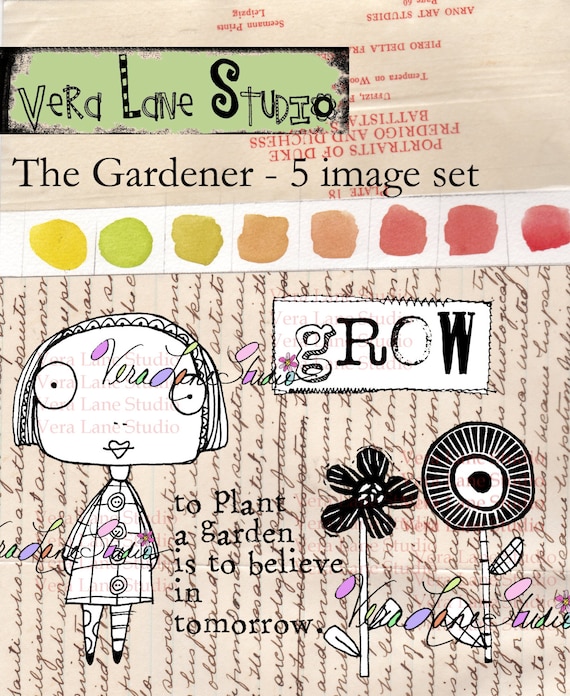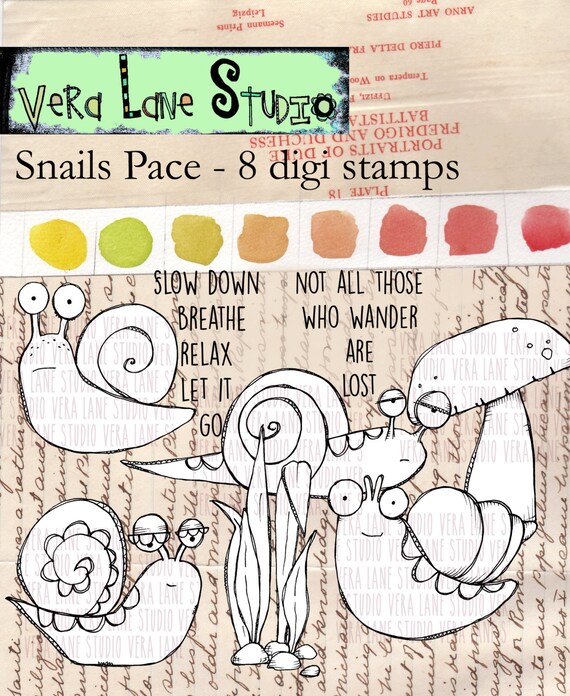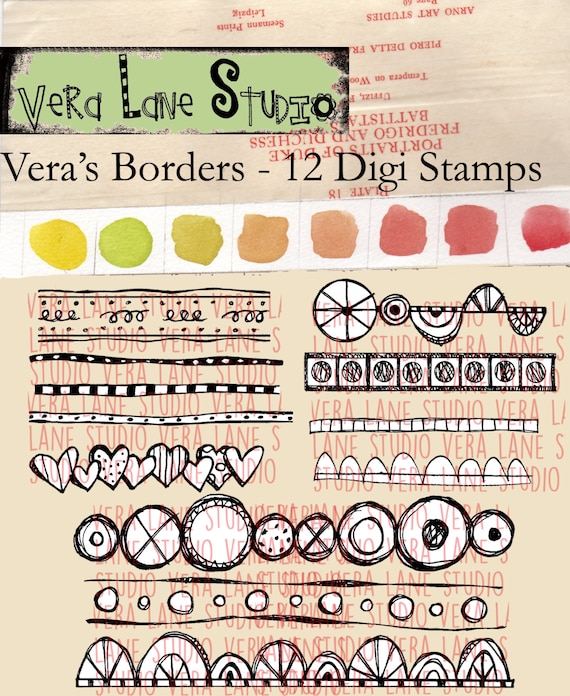 Thanks for stopping by, don't forget that we have a fun ATC swap going on in the Facebook group and there is still time to sign up. There are some amazing cards in the album already – can't wait to get them swapped out!!
Vera Lane Studio Shop – buy digistamps
Vera Lane Studio Facebook Group – join in fun trades and challenges, get daily inspiration from the DT, hang out with other VLS fans
Vera Lane Studio Blog – inspiration and information from VLS