We got an extra release of digi stamps this week, the wonderful Cherry Street. As this was a bonus, I hadn't made any samples in preparation, but I decided to throw together a quick card this afternoon to share with you.
I printed some trees and the car – I love how you can choose the images both with or without text. The 'sun' is actually the moon from the Halloween set. I then had a rummage through my stash of scrapbook paper offcutsand this piece from BoBunny was a serendipitous find. The printed 'washi' along the bottom was perfect as my road, and the text in the background echoed the text in the images! I had to use it!!!
All that was needed were a couple of rub-ons and a doodled border around the paper and the card was finished!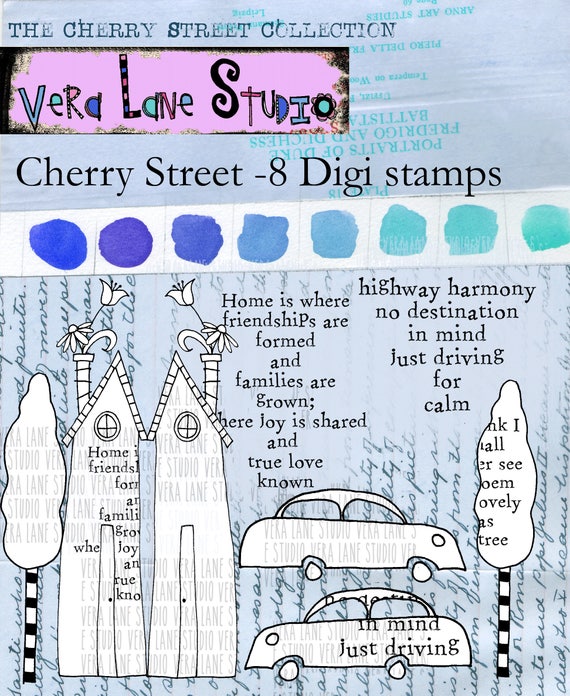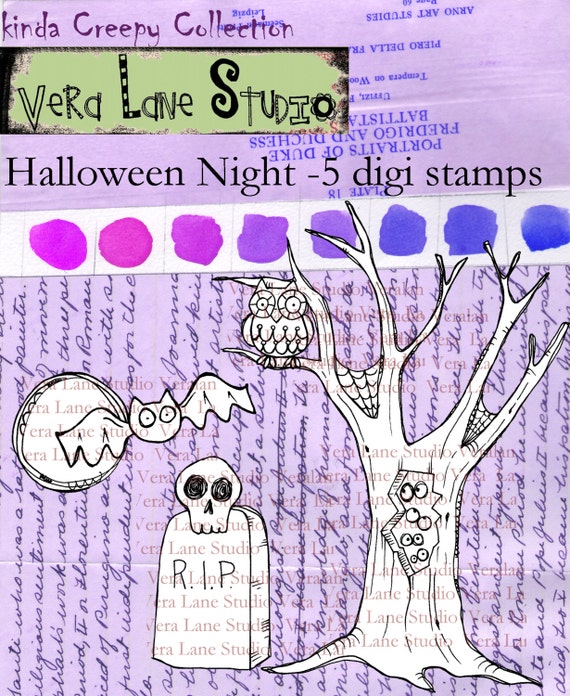 Vera Lane Studio Shop – buy digistamps
Vera Lane Studio Facebook Group – join in fun trades and challenges, get daily inspiration from the DT, hang out with other VLS fans
Vera Lane Studio Blog – inspiration and information from VLS