Do you feel lucky? Well, you should do because this little Irish beauty is available in the Vera Lane Studio shop.
This week it's St Patrick's Day, but Delaney is perfect for wishing you good luck in all it's various forms….maybe a new job, a new home, school exams…. She comes with two sentiments and a shamrock (that I used to create a frame).
I love my new Distress Oxide inks – I used them to create my blended  rainbow background (because all good leprechauns live at the end of a rainbow!) A little spritz of water creates this fabulous speckled effect.
Stamps Used: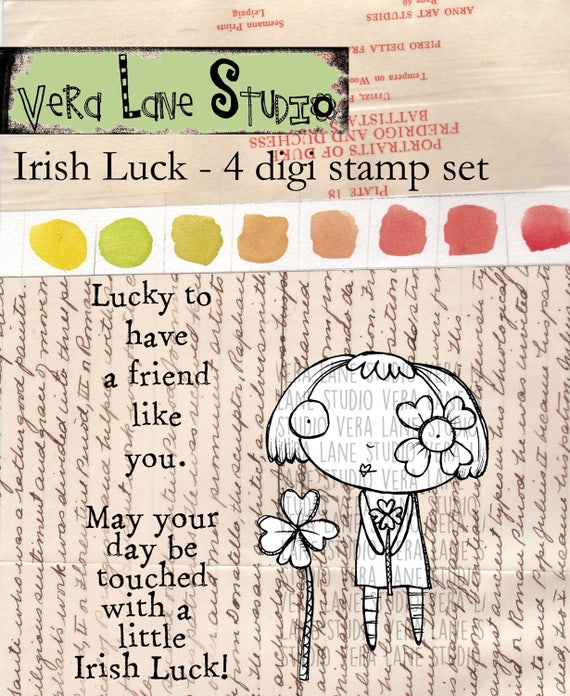 Vera Lane Studio Shop – buy digistamps
Vera Lane Studio Facebook Group – join in fun trades and challenges, get daily inspiration from the DT, hang out with other VLS fans
Vera Lane Studio Blog – inspiration and information from VLS